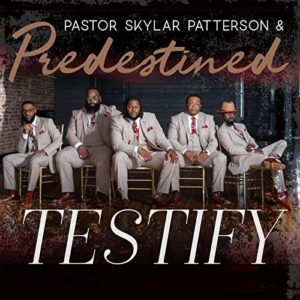 "Better"
Pastor Skylar Patterson & Predestined
Feat. Minister Lisa Knowles Smith
From the CD Testify (release date: September 25, 2020)
By Robert M. Marovich
Although the group's name suggests a male-led small choir that sings contemporary gospel, Pastor Skylar Patterson & Predestined is a quartet with meaty old-school harmonies and a wicked kick drum anchoring the rhythm section.
Their single, "Better," came out last fall but is still, and probably always will be, relevant. Its message of hope and encouragement in the face of trials is amped up by featured vocalist and force of nature Lisa Knowles Smith. Not only does Smith help the quartet sell the idea to listeners, but she makes the single better with her very presence, shouting and squalling and challenging the singers to explore the upper limits of their vocal energy.
Written by : Bob Marovich
Bob Marovich is a gospel music historian, author, and radio host. Founder of Journal of Gospel Music blog (formally The Black Gospel Blog) and producer of the Gospel Memories Radio Show.