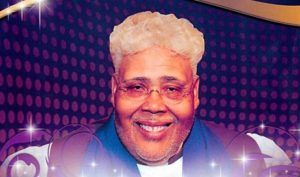 From a Press Release:
Bishop Rance Allen, of the Grammy® Award nominated inspirational soul and gospel trio, The Rance Allen Group, has passed away at the age of 71.
"While recovering from a medical procedure at Heartland ProMedica [in Sylvania, OH], Bishop Rance Allen passed away around 3 AM this morning," said Allen's wife of 49 years, Ellen Allen, and his manager, Toby Jackson, in a joint statement. "I wasn't expecting to hear this news this morning," said Tyscot Records President, Bryant Scott, who was nearly speechless upon hearing of the singer's death. "This is a great loss to us personally but also to the church community at large."
The Rance Allen Group's progressive brand of Gospel and Allen's signature grunts and squalls have inspired a generation of gospel artists ranging from Kirk Franklin and Fred Hammond to John P. Kee and Bryan Andrew Wilson. In the 1970s, they pioneered a fusion of R&B rhythms with spiritually charged message music on hits such as "Ain't No Need of Crying," "I Belong to You" and their cover of The Temptation's "Just My Imagination" as "Just My Salvation."
The retro-soul vibe carried over into the group's hits of the last two decades such as "You That I Trust," "Miracle Worker," and "Something About the Name Jesus," which has clocked over 175 million streams. It's a brand that won them fans beyond the Gospel world such as American Idol's Randy Jackson, and Pop rockers Huey Lewis & The News. In a 2019 Rolling Stone interview, Lewis cited "Ain't No Need of Crying" as one of his all-time Top 5 favorite soul songs alongside tracks by Ray Charles and others.
Rance Allen was born November 19, 1948, in Monroe, MI. One of twelve children, he began singing and preaching as Little Rance Allen at the age of five. "We were raised in a family where you went to church every single night," he once said. "To keep our interest, my grandmother Emma Pearl went to a pawn shop and brought instruments, drums, guitars and amplifiers." Using records by the Rev. James Cleveland and Ray Charles as his guides, he learned to play the piano before picking up the guitar with Chuck Berry as an influence. His grandparents served as his agents, but he once told writer Lee Hildebrand, "I didn't have a life like most kids had. I wasn't allowed to go out and play baseball with the guys and do the things a kid does."
Circa 1967, Rance, with himself on guitar, started the Rance Allen Singers with his older brother Tom on drums and younger brother Steve on bass. They recorded their first song "Let's Get Together and Love" – a psychedelic song with Allen's stratospheric high notes and a direct message about Jesus Christ sacrificing his life on the Cross so that mankind could love one another – for the local Reflect label.
Then, in 1971 they won a prize of $500 at a Detroit talent contest where legendary Stax Records promotion man Dave Clark was in the audience. Clark liked what he heard and took the renamed Rance Allen Group into the studio and recorded an album's worth of material that was purchased by Stax Records.
Stax President Al Bell loved the trio's music so much that he started The Gospel Truth subsidiary specifically to promote it. Their first single was "Just My Salvation," a 1971 gospel cover of The Temptations' "Just My Imagination." Soon, they were appearing on bills with the likes of The Dramatics and Barry White and taking their R&B-infused gospel to an un-churched audience. Their following was built off of hits such as "I Got to Be Myself," "Ain't No Need in Crying "and "That Will Be Good Enough for Me."
In 1975, they moved to Capitol Records where they recorded a couple of albums before returning to Stax in 1979 after the company was purchased by Fantasy Records. During this period, the group enjoyed its biggest Stax-era radio hit, "I Belong to You," which reached the Billboard R&B Singles Top 30 chart. From there, they moved to Myrrh Records where they recorded two albums, including, I Give Myself to You, which peaked at #5 on the Billboard Top Gospel Albums chart in 1985.
It was during the l980s that Rance Allen really began to focus on evangelism. Church of God in Christ (COGIC) leader, Bishop G.E. Patterson, began to mentor him. Under his guidance, Allen founded the New Bethel Church of God COGIC in Toledo, OH in July 1985 and he was elevated to Bishop within the Church of God in Christ (COGIC) in 2011.
Aside from preaching at his own church, Allen spent a lot of time on the road evangelizing with Bishop Patterson. Allen didn't record again until former Stax chief, Al Bell, launched Bellmark Records in 1991. The Rance Allen Group rolled out the album, Phenomenon. It hit #1 on the Billboard gospel albums sales chart with the radio hit "Miracle Worker," and earned them a performance slot on "The Arsenio Hall Show."
A decade later, they signed with Tyscot Records and entered a new phase of their career with the Deitrick Haddon-produced set, All the Way, in 2002. However, it was 2004's The Live Experience that has become the biggest selling album of the group's entire career. It featured Kirk Franklin on "Something About the Name Jesus" which has amassed over 175 million streams alone. The album also featured appearances from Fred Hammond on "Miracle Worker" and LaShun Pace on "I Can't help Myself." In the years since, the group has scored radio hits with "Do Your Will," "You That I Trust" with Paul Porter, "Closest Friend" and "A Lil Louder (Clap Your Hands)."
In 2018, rap icon Snoop Dogg featured Rance Allen on his Top 10 Billboard Gospel Digital Songs Sales chart hit, "Blessing Me Again." It won a BET Award for Best Gospel/Inspirational Song in 2019. At the time of his death, there were plans in the works for Allen to record a new gospel album with contributions from PJ Morton, Charlie Wilson and Kirk Franklin before the COVID19 pandemic put the project on hold. The Rance Allen Group's most recent studio recording, "I'm So Glad It's Christmas" (Tyscot), was released on all digital music platforms on October 30, 2020.
Allen is survived by his wife, Ellen Marie Allen, and his brothers, Steve and Tom, and other extended family members.
Written by : Bob Marovich
Bob Marovich is a gospel music historian, author, and radio host. Founder of Journal of Gospel Music blog (formally The Black Gospel Blog) and producer of the Gospel Memories Radio Show.