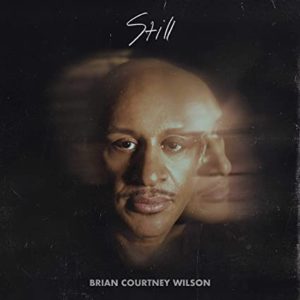 Brian Courtney Wilson
Still
Motown Gospel (release date: October 16, 2020)
www.motowngospel.com
By Bob Marovich
Whether its messages are explicit or implicit, gospel music at its finest tells listeners of all beliefs—and even those with no belief—that hope is a beacon in the midst of hopelessness, encouragement exists for the discouraged, and comfort is available for the discomforted.
Hope, encouragement, and comfort are in abundance on Still, GRAMMY-nominated Brian Courtney Wilson's fifth and latest album. Its eight radio-sized and biblically-based songs are reassuring shoulder rubs, made all the more so by Wilson's easy-on-the-ears baritone.
For example, the contemplative title track implores listeners to face their anxieties by just keeping still. It takes its text, as do many songs on the album, from Psalm 46:10 ("Be still and know that I am God."). As Wilson sings, "24/7, He never sleeps."
Wilson duets with the indomitable Maranda Curtis on the smooth-jazzy and equally encouraging "Ain't No Need to Worry." Employing the biblical tropes of the storm passing over and joy coming in the morning, the duo declares that prayer is a way to change one's circumstances. "Waiting" goes even further by positing that everything you pray for has, in fact, been "right there all the time."
In the same mid-tempo groove as "Ain't No Need to Worry," "Sure As" highlights the constancy of God. Like several other songs on the album, "Sure As" has more of an R&B than gospel sensibility, sounding for all the world like something Stevie Wonder would sing.
"Merciful and Mighty," the album's most gospel-sounding cut, is a candidate for the hymnbook. A hard-hitting rhythm section contrasts with the background vocalists' smooth harmonies while Wilson does some of his most passionate singing. The dramatic melody of "Fear is Not Welcome" has a distinctive CCM flavor.
Perhaps the most interesting selection is Wilson's cover of Marvin Gaye's "Inner City Blues (Makes Me Wanna Holler)." As when Gaye introduced the protest classic nearly a half-century ago, "Inner City Blues" sounds ripped from the headlines of today's news with its anger over economic woes and trigger-happy policemen.
The only criticism of the brief but impactful Still is that there are not more selections. What is here, however, are honest songs honestly delivered, and relevant for such a time as this.
Five of Five Stars
Picks: "Inner City Blues," "Ain't No Need to Worry"
Written by : Bob Marovich
Bob Marovich is a gospel music historian, author, and radio host. Founder of Journal of Gospel Music blog (formally The Black Gospel Blog) and producer of the Gospel Memories Radio Show.