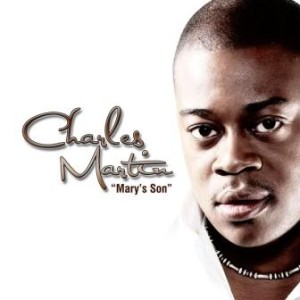 Charles Martin
Mary's SonChuck's Room 2010
http://www.charlesmartinmusic.com/
Praise and worship leader Charles Martin's debut CD Mary's Son is an outstanding example of the New Detroit gospel style.
What is the New Detroit style, you ask?
It's that edgy-cool, electrifying, melodic, R&B-soaked sound that informs the work of Damita, Deitrick and Gerald Haddon; Fred Hammond (his more recent work); and J Moss and Bill Moss Jr. Martin cut his musical teeth as a member of Haddon's Voices of Unity, so it's not surprising he picked up some of his techniques along the way.
Emerging artists Daniel Young and Claude Deuce also work within this new D-Town groove, and as I was listening to Mary's Son, I couldn't help but draw positive comparisons between Martin's work and theirs, as well as with Chicagoan Aaron Sledge. All are smart, bright musicians who stand head and shoulders above most who populate today's pop top 40.
The album — the title is a play on the fact that Jesus and Charles both have mothers named Mary — opens with high-energy tracks such as "This Joy" and "Thank You." The latter features a stellar vocal contribution by Yolanda Harris-Stover.
Martin comes into his own on the slower numbers. These include "Have Your Way," on which the singer pleads for the Lord's complete presence in his life; "Back to You," about running back to Jesus like a modern-day Prodigal Son; and the encouraging "Don't Ever Give Up." "Secret Place" is the current radio single, but a memorable melody and intense beats give "Don't Ever Give Up" radio potential, as well.
Mary's Son benefits from tight, biting production courtesy of Rachard "Chardyroc" Williams, who injects every track with equal parts urgency and intimacy. Williams and Martin co-wrote the songs, with assistance from Harris-Stover on "Thank You."
It's a bracing listen.
Five of Five Stars
Picks: "This Joy," "Don't Ever Give Up," "Secret Place."
Reviewed by Bob Marovich for The Black Gospel Blog.
Written by : Bob Marovich
Bob Marovich is a gospel music historian, author, and radio host. Founder of Journal of Gospel Music blog (formally The Black Gospel Blog) and producer of the Gospel Memories Radio Show.