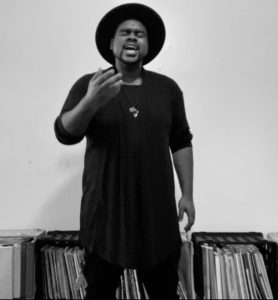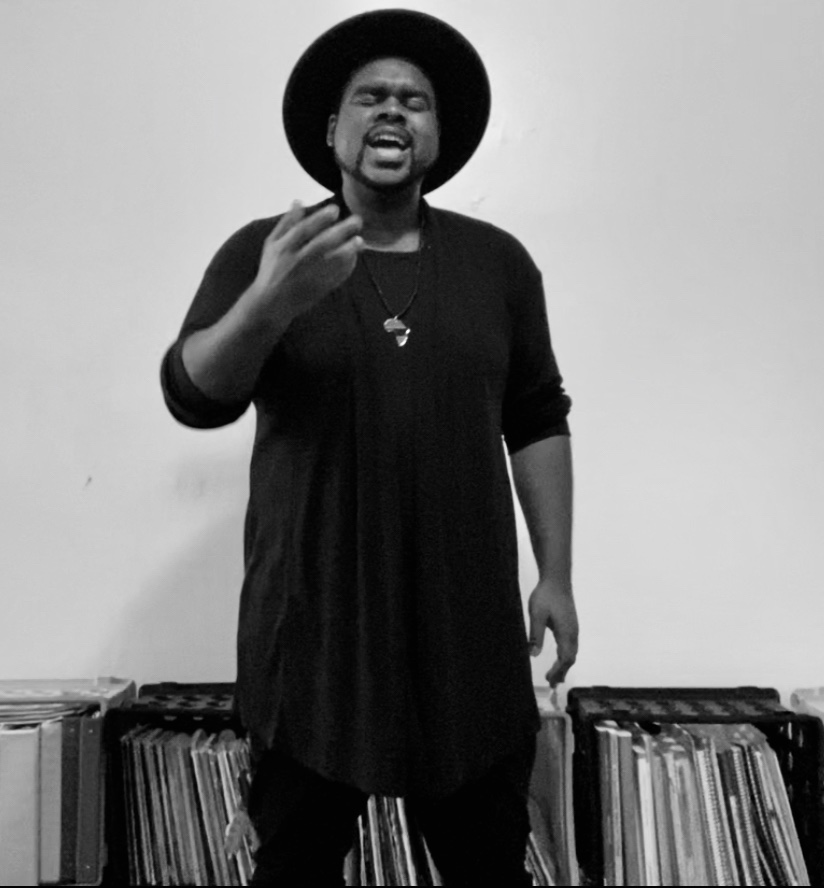 By Bob Marovich
Earlier this year, the Chicago Children's Choir was busy coordinating some 5,000 youth meeting in various in-school and after-school ensembles throughout the region. The sound of song was in the air everywhere.
Then COVID-19 happened. Choirs became potential virus spreaders. Everything moved to virtual learning.
CCC launched the online Arts Enrichment Sessions to keep its youth engaged during the pandemic and to impact young people ages 8 to 18 nationwide. "The Gospel Essentials" is among fourteen different arts enrichment courses from which students can choose.
Taught by Chicago musician and educator Lonnie Norwood Jr., "The Gospel Essentials" examines the culture of gospel music as well as the soul-stirring songs of Black composers and the voices that elevated them.
"Because CCC is not a traditional school," Norwood told the Journal of Gospel Music, "we have a better opportunity to meet the kids exactly where they are and where their interest lies. So for example, if you want to study gospel music, we will make it as interesting as possible."
A South Shore resident who joined the artistic staff of CCC in 2012, Norwood earned a Bachelor of Arts in Music from Luther College and a Master of Music degree, with an emphasis in voice, from The Florida State University.
Norwood said he was inspired to organize "The Gospel Essentials" "after hearing gospel music done poorly for many years. I want kids to learn that gospel is not just another type of music, it is a cultural language. If you are going to sing gospel music and share it with an audience, you need to understand the plight of the people from whence this music comes, as well as where it comes from. You have to understand the foundation of gospel, the language of gospel."
Norwood grew up on the majestic anthems and hymns sung every Sunday at St. Paul Evangelical Lutheran Church in Grand Crossing. It wasn't until St. Paul's music leadership changed that gospel became part of the mix. Meanwhile, he discovered Kirk Franklin's 1996 album Whatcha Lookin 4 among his father's CD collection. "I'd never heard gospel music sound like that!" Norwood said. "It was hip, it was accessible. I enjoyed the harmonies. I wanted to know more and to sing like that."
But during his educational journey, Norwood was told that "gospel was not sophisticated enough, or it would ruin my voice." He hopes "The Gospel Essentials" helps right the wrongs he experienced.
Indeed, respect for gospel music as an art form is core to Norwood's course objective. "A lot of choirs dismiss gospel music because it's too 'Jesus-y!'" he laughed. "Yet we climb the walls to sing Handel's Messiah every Christmas, and it is based on the same religious texts. Or choirs put gospel at the end of the program because it's supposed to be the fun, jovial music. My goal as an educator is to encourage young people to speak up and say when a director is not doing justice to this culture's music."
In addition to learning how gospel music was developed and where it came from, youth participants in "The Gospel Essentials" also examine gospel music from the perspective of social justice. "The spiritual was a cry for freedom," Norwood said, "with God and Jesus the almighty liberators."
The social justice component is especially significant because the Chicago Children's Choir was founded in 1956 to bring children of different races and economic strata together in song. Since then, CCC grown from one choir into a vast network of programs driven by one mission: to inspire and change lives through music. It has impacted the lives of more than 50,000 youth since its inception more than 60 years ago.
Norwood relishes the serendipitous moments happening during the class. "For example, two children of African descent, one Ghanaian and one Nigerian, are in the course this quarter. When I went to teach a South African song, I did not realize how common it was throughout African churches. I had it in Xhosa but the Nigerian girl knew it in Yoruba. The Ghanaian child taught it to us in Twi. It shows how music can create connections with three countries and three different languages. The children became the cultural experts for all of us!"
Arts Enrichment Sessions are automatically included with registration in any Chicago Children's Choir after-school Neighborhood Choir, DiMension, and Voice of Chicago program. "But," Norwood notes, "you don't have to be a registered member of our particular choirs. This is a way we can drive our mission home during this time and virtually connect with people all over the nation."
To enroll your children in the next season of "The Gospel Essentials," which runs from November 9, 2020, through February 6, 2021, visit https://ccchoir.org/arts-enrichment-sessions/.
Written by : Bob Marovich
Bob Marovich is a gospel music historian, author, and radio host. Founder of Journal of Gospel Music blog (formally The Black Gospel Blog) and producer of the Gospel Memories Radio Show.