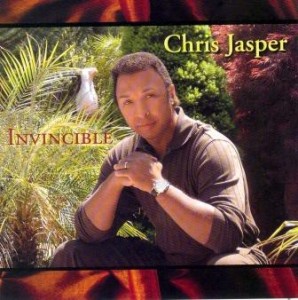 Chris Jasper
Invincible
Gold City Records (2007)
http://www.goldcitymusic.com/
Reviewed by Bob Marovich for The Black Gospel Blog.
Some deliver the Word with fire and brimstone, others with flatfooted, melismatic vocal power, and yet others with honey-sweetness so the message goes down easy.
Chris Jasper falls into the latter category. On Invincible, the former member of the R&B group Isley-Jasper-Isley and Rock and Roll Hall of Fame inductee bathes messages of hope, faith, encouragement and reliance on the Almighty in the cool, sweet soul that was the soundtrack of the mid-1980s.
For example, on "A New Life in Christ," Jasper exhorts the listener with "sound advice" to "turn away from the ways of the world…stick with something when you know it is right," but removes the sting with an infectious melody and metronomic rhythm.
Many songs on Invincible are polyrhythmic power anthems anchored by Jasper's high tenor and Sam Cooke-Johnny Taylor yodel. The lyrics are rooted in scripture passages (the liner notes identify which).
Jasper wrote each of the ten compositions on the album.  His summary of the creation story on "Thank You Lord" is as airy and weightless as the CD, as is the final track, "Come on and Testify," with its "wake up, get right and testify" message.
The music is delightfully retro 80s R&B but the lyrics are religious, not just inspirational. If you enjoy gospel and the feel-good soul of Isley-Jasper-Isley, Ready for the World, New Edition, and Michael McDonald, you will enjoy Invincible.
Four of Five Stars
Picks: "Come on and Testify," "Thank You Lord."