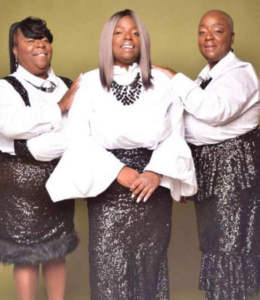 "He'll Do It Again"
Wright Family Singers
Higher Praise Records (release date: April 15, 2022)
By Robert M. Marovich
On "He'll Do It Again," the Wright Family Singers come as close as anyone currently to the deep groove Muscle Shoals-era sound of the Staple Singers.
The female trio even evokes the low alto of Mavis Staples on this song of encouragement, that if Jesus did it once upon a time, he'll do it for you—in the courtroom, in the sick room, in the midst of confusion and—cue Wilson Pickett—in the midnight hour.
Not to be confused with the Wright Family Singers of Ohio, this trio hails from Philadelphia, Pennsylvania.