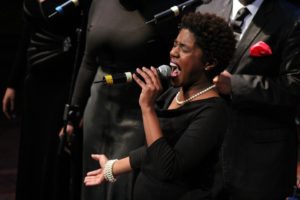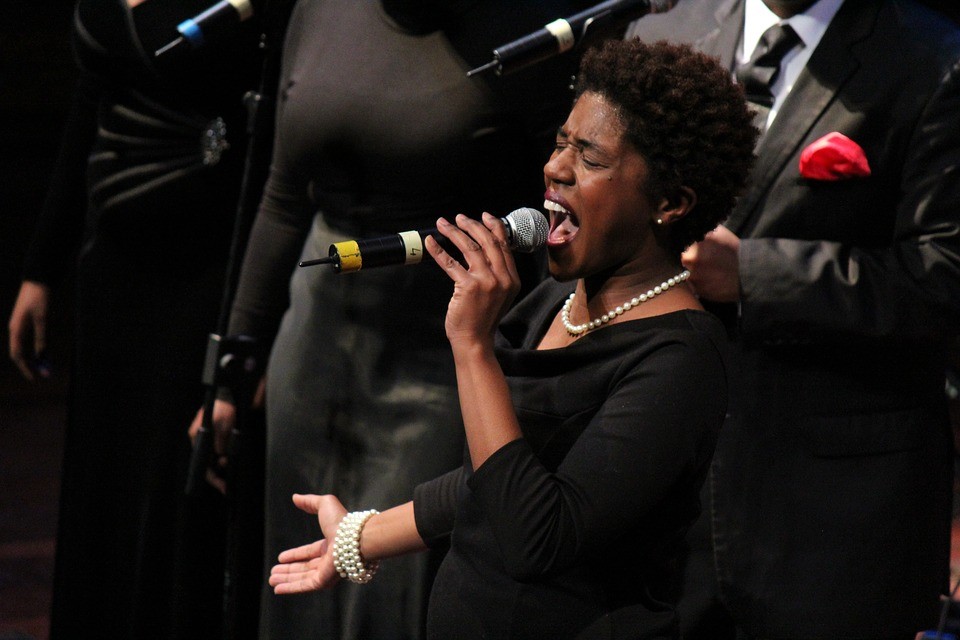 By Cecille Richman, Guest Contributor
While many might say that gospel music is incredibly niche, the opposite is actually true. Formed out of a mixture of African American folk music and religious hymns, it's a soulful genre that has inspired countless others. Genres now considered foundational to American popular music, including soul, blues, and R&B, can all trace their history back to gospel.
The recent launch of Legacy Music Group is proof of gospel music's incredible influence and popularity. Hundreds of popular artists have made use of gospel music or gospel musical influences in their discographies.
In a ZenBusiness guide to starting a record label, it points out how some of the big hitters in the industry helped it grow to a $18.9 billion industry in 2018. Sony Music Entertainment is named as one of the biggest in the world. RCA Inspiration, which is owned by Sony Music Entertainment, has helped keep gospel music in the mainstream with artists like Alicia Keys and Mariah Carey. The label is bigger than ever, and RCA has recently celebrated two hits in the gospel song charts.
Gospel music continues to grow and expand, breaking records and churning out new hits and artistic visions even into the present day. So below, we're going to talk a little bit about its enduring reach by highlighting some top songs that have been influenced by the genre. Read on and see if a few of your favorites made it to the list below.
Jesus Walks – Kanye West
Although the man himself can be a somewhat divisive figure in music and politics, there's no denying Kanye West's talent. The singer's hit song "Jesus Walks," released as part of his debut album The College Dropout (2004) is indisputable proof of West's deep relationship with God. Written and performed while the rapper was recovering from a devastating car crash that required surgical reconstruction of his jaw, it's one of his most iconic songs ever released. West also recently released a gospel album called Jesus Is King (2019), which again speaks about his religious inspirations and personal faith.
Border Song – Elton John
One of the singer's earliest songs, and the first one to rank on American charts, "Border Song" still ranks among the singer's best. The gospel influences are especially evident in this song, and listeners can look forward to a treat by checking out his 1993 duet with superstar Aretha Franklin. 'Border Song' has a timeless, transcendently spiritual quality that lovers of gospel music will delight to hear.
Finish Line / Drown – Chance the Rapper
Chance the Rapper has famously written about his faith before, and his hit 2016 album Coloring Book is a pitch-perfect example. Blending the two seemingly disparate genres of rap and gospel, Chance the Rapper shows his skill to great effect in the song "Finish Line / Drown," which is also the longest song on the album. A song about his deep faith and the struggles of growing up in Chicago, it's a collaboration with several artists to celebrate his home city and his faith. Famed gospel musician Kirk Franklin joins him in the last verse, imploring God to bless and eventually free Chicago.
To Zion – Lauryn Hill
The Miseducation of Lauryn Hill, the debut album released by singer and rapper Lauryn Hill in 1998, is an iconic piece of American popular music. Perhaps the most moving song on the album is "To Zion," written while Hill was rediscovering her faith and new motherhood. With lyrics that draw parallels between Hill and Mary, the mother of God, it speaks about how she had to make the difficult decision between an abortion and bearing her child. She sings about how "the joy of my world is in Zion," the name of her song, but also the promised paradise that her rediscovered faith led her back towards.
Written by : Bob Marovich
Bob Marovich is a gospel music historian, author, and radio host. Founder of Journal of Gospel Music blog (formally The Black Gospel Blog) and producer of the Gospel Memories Radio Show.