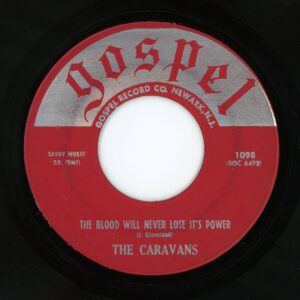 Chris Fenner, editor of Hymnology Archive, does a deep dive on "The Blood Will Never Lose Its Power," exploring the 1912 hymn as well as Andrae' Crouch's breakout composition and whether there are connections between the two songs.
Read the article here at: https://www.hymnologyarchive.com/the-blood-will-never-lose-its-power
Written by : Bob Marovich
Bob Marovich is a gospel music historian, author, and radio host. Founder of Journal of Gospel Music blog (formally The Black Gospel Blog) and producer of the Gospel Memories Radio Show.