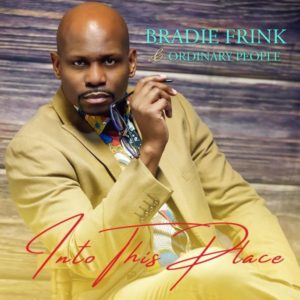 "Into This Place"
Bradie Frink & Ordinary People
www.bfop.vision
By Robert M. Marovich
"Into This Place" is an antidote for the sameness of much P&W music.
This lovely, liquid praise ballad, set in a minor key, benefits from a tender lead feature from Terrell Carter and sumptuous harmonies from Bradie Frink & Ordinary People, their singing anything but ordinary. The song has character, the production has crispness, and the musicians accompany the singers rather than compete with them.
Originally from Washington, DC, and now living in North Carolina, Bradie Frink Jr. has served as the minister of music at numerous churches in North Carolina, Washington DC, Maryland, and Northern Virginia.
Written by : Bob Marovich
Bob Marovich is a gospel music historian, author, and radio host. Founder of Journal of Gospel Music blog (formally The Black Gospel Blog) and producer of the Gospel Memories Radio Show.