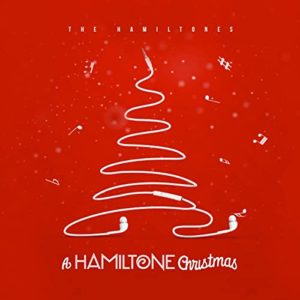 "Silent Night"
Hamiltones
From the Young Vintage CD
A Hamiltone Christmas (release date: November 30, 2017)
www.watchtheton3s.com
By Robert M. Marovich
Although labeled a soul and R&B group, the Hamiltones of North Carolina sound for all the world like a gospel quartet on "Silent Night."
From converting the song's 6/8 time signature to 12/8 to the shouting vocals, gritty guitar work, adlibbing, and crackling vinyl intro, this is old school quartet, I don't care what anybody says. Then again, the Grammy-nominated trio has been featured on albums by Anthony Hamilton, PJ Morton, Jonathan McReynolds, and Tori Kelly, so there's that.
Released in 2017, the track was included on Paste magazine's 2020 holiday sampler. Righteous!
Written by : Bob Marovich
Bob Marovich is a gospel music historian, author, and radio host. Founder of Journal of Gospel Music blog (formally The Black Gospel Blog) and producer of the Gospel Memories Radio Show.