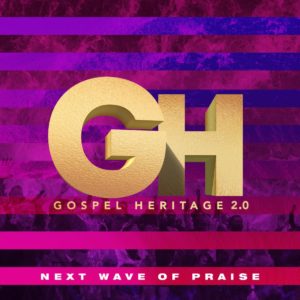 "Jehovah God (I Will Trust You)"
Gospel Heritage 2.0 feat. Madelyn Berry
From the Integrity Music & Tyscot Records CD
Next Wave of Praise (single release date: January 24, 2020)
By Bob Marovich
Singer-songwriter Madelyn Berry leads her own P&W composition, "Jehovah God (I Will Trust You)" as a choir of worship leaders, assembled by fellow P&W singer-songwriter and producer VaShawn Mitchell, provides the melodic foundation that lets her improvise freely.
Although the melody and lyrics are akin to other modern P&W ballads, this one is distinguished by Berry's passionate delivery, which starts out with fiery intensity and never cools.
The early fade suggests that the album version is much longer. Indeed, it even has a reprise. Released on February 7, said album, Next Wave of Praise, features several soloists, including Mitchell. The Gospel Heritage 2.0 ensemble is part of the Gospel Heritage Conference, organized in 1994 by Gospel Today magazine founder, Dr. Teresa Hairston.
Written by : Bob Marovich
Bob Marovich is a gospel music historian, author, and radio host. Founder of Journal of Gospel Music blog (formally The Black Gospel Blog) and producer of the Gospel Memories Radio Show.