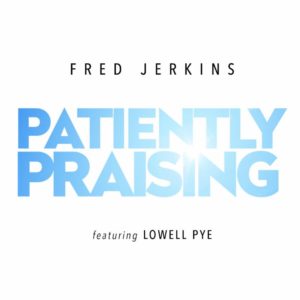 "Patiently Praising"
Fred Jerkins feat. Lowell Pye
From Fred Jerkins Presents: A Project of Healing
DarkChild Gospel (album release date: September 28, 2018)
By Bob Marovich
Men of Standard founder Lowell Pye injects the smooth soulful vocal style of his former group in the current single, "Patiently Praising."
Turning to the wisdom of Psalm 34 after receiving unsettling news, Pye commits to being patient, keeping the faith, praising the Lord, and offering thanksgiving for each new day. And as many survivors know, an optimistic attitude can indeed help the healing process.
"Patiently Praising" comes from Fred Jerkins's multi-artist A Project of Healing, which articulates in music all phases of cancer. JGM deemed another track from this CD: Trin-i-tee 5:7's expression of faith, "Go," a Pick of the Week space last year.
Written by : Bob Marovich
Bob Marovich is a gospel music historian, author, and radio host. Founder of Journal of Gospel Music blog (formally The Black Gospel Blog) and producer of the Gospel Memories Radio Show.