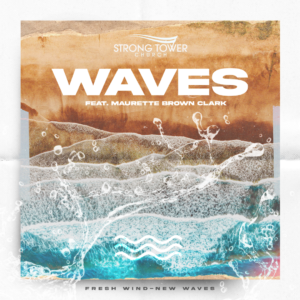 "Waves"
Strong Tower Church feat. Maurette Brown Clark
From the album Fresh Wind – New Waves (release date: October 22, 2021)
www.strongtowerlive.com
By Robert M. Marovich
Strong Tower Church went big on their debut album, recruiting veteran musicians and the likes of Maurette Brown Clark and Charlin Neal as featured vocalists on its live project.
The current single, "Waves," features the effervescent Maurette waxing on the elements as symbols of God's blessings, miracles, wonders, and new beginnings. "When a fresh wind blows, the unusual begins to happen," she sings. It's an expansive P&W piece with CCM and gospel ingredients, and is ideal for opening corporate worship.
Under the leadership of Pastor Jeffrey Smith. Strong Tower Church is a non-denominational church located in Fredericksburg, Virginia.
Written by : Bob Marovich
Bob Marovich is a gospel music historian, author, and radio host. Founder of Journal of Gospel Music blog (formally The Black Gospel Blog) and producer of the Gospel Memories Radio Show.