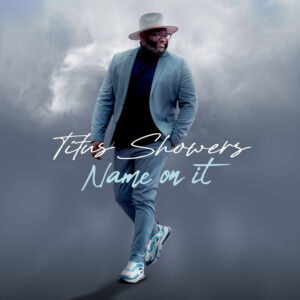 "Name On It"
Titus Showers
A&P Records (release date: April 22, 2022)
www.AP-Records.net
By Robert M. Marovich
For "Name On It," Titus Showers, member of The Showers family band and now a popular solo artist since 2019, takes a lyrical cue from Norman Hutchins' 1999 hit for JDI Records, "God's Got a Blessing." Showers wraps his muscular baritone around this relaxed but insistent selection that decrees a blessing is coming "with my name on it."
Sweetly-singing background vocalists contrast Showers' meaty delivery while the rhythm section thump out an optimistic beat. Soul refreshing.
"Name On It" is one of the tracks on Showers' self-titled album.
Written by : Bob Marovich
Bob Marovich is a gospel music historian, author, and radio host. Founder of Journal of Gospel Music blog (formally The Black Gospel Blog) and producer of the Gospel Memories Radio Show.