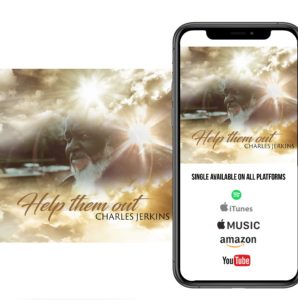 Sponsored Post:
Gospel recording artist Charles Jerkins of the GRAMMY Award-winning Jerkins family of artists and producers brings listeners a contemporary hymn for today's times, "Help Them Out."
Co-written by Charles with nephew Fred Jerkins III, the message relates to what is happening in our world today, from the pandemic to social uprisings. The elder Mr. Jerkins' soothing yet firm husky baritone resonates throughout "Help Them Out," as he advises listeners to keep the faith during these challenging moments we're encountering.
Watch the video: "Help Them Out" 
Purchase or stream "Help Them Out" at this site: Charles Jerkins 
Visit Charles' website at www.charlesjerkinsmusic.com.