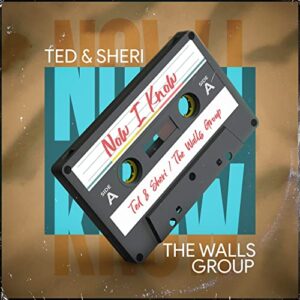 "Now I Know"
Ted & Sheri feat. The Walls Group
Blacksmoke Music Worldwide (release date: February 4, 2022)
By Robert M. Marovich
Combining the veteran duo of Ted Winn & Sheri Jones-Moffett with The Walls Group family band works so well on "Now I Know" that it makes one wonder why it took so long.
The collective declares their gratitude to God who has carried them through the sunshine and rain and loves them no matter what. "Now I Know" really comes to life during the vamp, when individual members sing their testimonies while their companions keep up the chanting.
A bouncy southern soul beat buoys a contemporary arrangement. Not terribly excited about the cover; I get the premise, but I would rather have seen the singers.
Written by : Bob Marovich
Bob Marovich is a gospel music historian, author, and radio host. Founder of Journal of Gospel Music blog (formally The Black Gospel Blog) and producer of the Gospel Memories Radio Show.