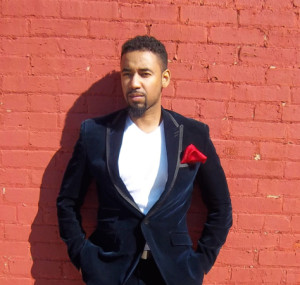 "Overflow"
Bryan Andrew Wilson
Feat. Roderick Giles & Grace
Bryan's Songs Records (release date: January 2016)
Bryan Andrew Wilson's forthcoming single "Overflow" falls squarely within the current gospel appetite for brisk, mid-tempo P&W songs with easy to learn melodies and lyrics. As such, it seems ideal for praise team use.
Wilson, along with Roderick Giles & Grace as background vocalists, and the musicians, build incrementally from zero to sixty in dynamics over the course of the four-plus minute selection. Giles, incidentally, formed the Southern Baptist Church (SBC) Chorale, which was a regional champ of Verizon's "How Sweet the Sound" competition for two consecutive years.
While "Overflow" is not as strong a single in terms of beauty and depth as Wilson's "Turning Away," the company gives it their all vocally, particularly at the end, when the drummer goes gonzo in support.
Written by : Bob Marovich
Bob Marovich is a gospel music historian, author, and radio host. Founder of Journal of Gospel Music blog (formally The Black Gospel Blog) and producer of the Gospel Memories Radio Show.