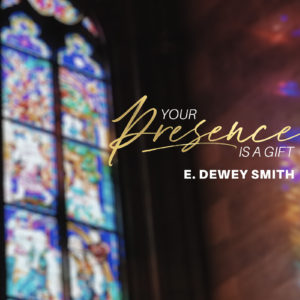 Sponsored Post:
E. Dewey Smith, Senior Pastor of the House of Hope in Georgia, is a prolific teacher, community leader, and graduate of Morehouse College. He has been a tremendous force in the community. Through his three Georgia House of Hope locations (Atlanta, Macon, and WestPointe), Smith has continually been a light and a support to those in need.
The renowned faith-leader is now set to expand his ministry into music and recently released his first solo single, "Your Presence Is A Gift." The single will precede a full album out later this year, which will be the debut release on Smith's own label imprint, Pebble Street Records.
"Your Presence Is A Gift" is currently available digitally on all streaming platforms. Listen to it here at: http://smarturl.it/Edeweysmith
Written by : Bob Marovich
Bob Marovich is a gospel music historian, author, and radio host. Founder of Journal of Gospel Music blog (formally The Black Gospel Blog) and producer of the Gospel Memories Radio Show.