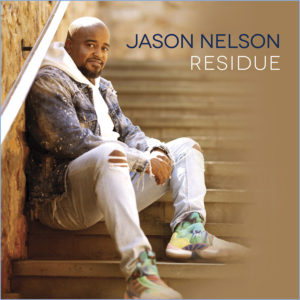 "Residue"
Jason Nelson
Tyscot / Fair Trade (release date: March 5, 2021)
By Robert M. Marovich
Those who know Jason Nelson for his gospel balladry will be interested to hear his musical shift on "Residue."
Nelson's first single in three years is more rhythmic in arrangement and vocals than his trademark songs "Shifting the Atmosphere" and "Forever." His voice, meaty and muscular, seems more so when fronting a rhythm section in which his own bass guitar work is front and center.
To describe in contemporary terms how God cleanses the soul completely and sets it free, Nelson pulls on dual images: baptismal water and dishwasher detergent that promises to leave "no residue." GLO used a similar metaphor for salvation on his 2009 Christian hip hop song, "Oxy Clean."
A Jason Nelson album is in the works for release later this year. Meanwhile, the GRAMMY-nominated singer serves as pastor of The Tab (Formerly The Tabernacle at Greater Bethlehem Temple) in Windsor Mills, Maryland.
Written by : Bob Marovich
Bob Marovich is a gospel music historian, author, and radio host. Founder of Journal of Gospel Music blog (formally The Black Gospel Blog) and producer of the Gospel Memories Radio Show.