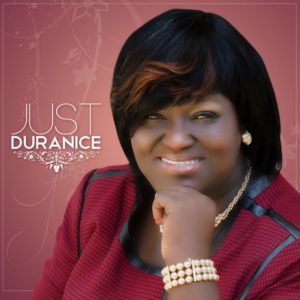 By Robert M. Marovich
JGM was saddened to learn of the passing of singer Duranice Pace of the Pace Sisters on January 14, 2021, at age 62.
Born May 13, 1958, in Atlanta's Poole Creek community to Murphy and Bettie Ann Pace and brought up in the Church of God in Christ (COGIC), Duranice was one of nine sisters who comprised the Stellar- and Grammy-nominated Anointed Pace Sisters.
The sisters began singing in church, in local talent shows, and participated in COGIC national conventions, where in the 1970s they won Best Gospel Group. They also toured nationally with their uncle, Evangelist Gene Martin, as part of his Action Revival Team. It was while working with Uncle Martin that the Pace sisters learned the ins and outs of the music business.
As the Anointed Pace Sisters, the ladies made their first recording for Atlanta's Faith label. They came to the attention of Savoy Records on the heels of LaShun's 1991 debut solo album for Savoy, He Lives. Shun's vocal performance on In the House of the Lord with Dr. Jonathan Greer and the Cathedral of Faith Choir for Savoy in 1990 so impressed the company that it signed her as a solo artist. The following year, Savoy brought the Anointed Pace Sisters aboard and released U-Know. The album was a mainstay on Billboard's Top Gospel Albums chart, reaching number two and remaining on the chart for more than a year. The sisters' next Savoy release, My Purpose: Live in Atlanta (1995), also made Billboard's Top Gospel Albums chart. The Anointed Pace Sisters were the focus of national attention.
Brooklyn White's article in Essence is a must-read on Duranice and her own special gifts and talents.
Duranice's 2013 selection "He's the Master" was a JGM Pick of the Week.
In January 2015, the Anointed Pace Sisters were honored at the 16th BMI Trailblazers of Gospel Music Awards, held in their hometown of Atlanta. Please join us in extending our sympathies to the Pace family.
Written by : Bob Marovich
Bob Marovich is a gospel music historian, author, and radio host. Founder of Journal of Gospel Music blog (formally The Black Gospel Blog) and producer of the Gospel Memories Radio Show.