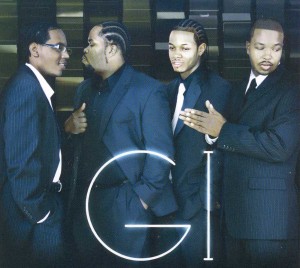 "Something Got a Hold of Me"
GI (God's Image)
BGA Music Group 2008
www.gods-image.com
Vocoder meets B3 in this modern cover of James Cleveland's 1960 classic, "Something's Got a Hold On Me."
Back in James' day, with Rev. Charles A. Craig and Detroit's Voices of Tabernacle, the arrival of the Holy Ghost produced frenetic piano chording and excited hand clapping. In GI's version, the church stands up and the choir does the "church walk," really a full-body strut, an urbane variation on the holy dance. You know it when you see it.
Yes, I realize that "Get Up" is GI's current radio hit because it's catchy; I enjoy its sudden ending, like a runner out of breath. All the same, it's nice to hear young groups such as GI re-treading the classics and introducing them to a new generation.
GI (God's Image) is Branden Anderson, Marlon Anderson, Lamonte Harris and Curtis Langley.
Written by : Bob Marovich
Bob Marovich is a gospel music historian, author, and radio host. Founder of Journal of Gospel Music blog (formally The Black Gospel Blog) and producer of the Gospel Memories Radio Show.