Sponsored Post:
Kings Collective are a Hawaiian-based group of singers/songwriters known for their highly-uplifting Christian/gospel music, which has everyone who listens to them coming back for more of their angelic sound.
But why has the talented group been gaining more attention than ever? Here's everything you need to know about the upcoming inspirations that are Kings Collective.
Firstly, what makes Kings Collective so unique? Well, before recently uploading all of their music onto their digital streaming platforms, such as Spotify, YouTube, etc., they already had a dedicated fanbase. Before they went digital, Kings Collective sold thousands of albums and has been selling music for more than forty years. This is because Kings Collective is formed from the foundations of their events, services, and teachings for King's Cathedral & Chapels, gathered from more than 500 churches across the world. The group inspires its fans and anyone looking for a light in a dark time.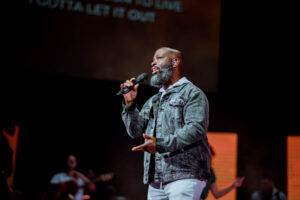 Now that you know more about their incredible backstory, here are some of their newest hits, which have been gaining attention internationally.
"I'm Singing" is their most recent release. It is about embracing yourself, your flaws, strengths, and ambitions. It's about being the best version of yourself and singing louder than anyone else in the room, because it's your life and it should be hopeful, exciting, and inspiring.
Before "I'm Singing," we were blessed with the emotional and catchy "In Your Name," about believing in the miracles and wonders of ourselves and the world. The song provides all kinds of self-help and empowerment that we, as music lovers, need on our playlists. "In Your Name" is the perfect song for anyone looking to feel energized and unstoppable.
Kings Collective's mission is to guide everyone who listens to their empowering music to better themselves and make the most of experiencing life with people, power, and purpose. Stream now and discover Kings Collective for yourself.
Check out their music here:
Written by : Bob Marovich
Bob Marovich is a gospel music historian, author, and radio host. Founder of Journal of Gospel Music blog (formally The Black Gospel Blog) and producer of the Gospel Memories Radio Show.