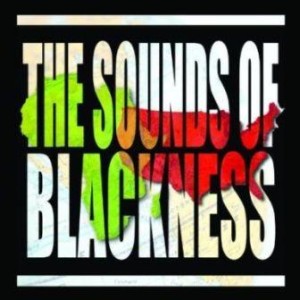 The Sounds of Blackness
(self-titled)
Malaco Records 2011
http://www.malaco.com/
By Bob Marovich for The Black Gospel Blog.
On its latest, self-titled CD, the Sounds of Blackness underscores its optimistic message of healing, unity and hope with dramatic flourishes of theatricality. The sound is so tight, the theme so on point, and the melodies so compelling, the album stands out as one of the group's best.
Even more than the quality of the individual tracks is the album's overall motive and emotive force, its rhythmic complexity echoing Michael Jackson's later work. Sounds of Blackness could easily develop an effective stage musical from the components of this album.
As is its forte', the Twin Cities ensemble assembles its sound from an amalgam of American roots music styles, such as soul, R&B, rock, jazz, and gospel. If you've never heard Sounds of Blackness — which I doubt — all you need to do is read its list of "musical mentors" in the liner notes to know how vast are its influences: from Marian Anderson to Duke Ellington to Prince.
Notable moments on the CD are the inspirational anthem and current single, "Fly Away," which benefits from the powerful gospel lungs of Jamecia Bennett; and the delightfully buoyant "Keep On Keepin' On." "Ubuntu," or humaneness, is an African-flavored piece, its call for healing, togetherness and peace the overarching theme of the CD.
The album's two spirituals are given dramatically different treatments. While "Ev'ry Time I Feel the Spirit" opens with jazz guitar and later moves with Broadway-like flair, "Soon Ah Will Be Done," arranged by Sounds of Blackness founder Gary Hines, bears kinship with the neo-traditional work of the late Moses Hogan.
"Hey Jude," the Lennon and McCartney classic, seemed an intriguing inclusion, but its effective mix of brass, funk and gospel chorus would most certainly earn a tip of the hat from Sir Paul.
The Sounds of Blackness – the album and the group – can be summarized in the we-can-work-it-out message of the song, "Have Fun," especially its infectious chorus: "Let's have fun, do good, and live well."
Five of Five Stars
Picks: "Fly Again," "Keep On Keepin' On"
Written by : Bob Marovich
Bob Marovich is a gospel music historian, author, and radio host. Founder of Journal of Gospel Music blog (formally The Black Gospel Blog) and producer of the Gospel Memories Radio Show.