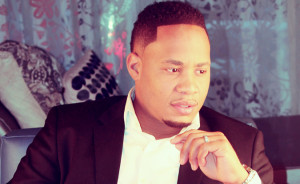 By Bob Marovich
In Mark 6:4, Jesus advises that "a prophet is honored everywhere except in his own hometown."
This is true, almost to the point of becoming cliché.  It rings true for Vernell Payton Jr.
"It took a man from Chicago, who did not know me, who I never met, to see something in me that my own hometown did not invest time in," the independent gospel artist told the Journal of Gospel Music while in Chicago last week, visiting his record label, 4Parks Entertainment.
Payton's hometown is New Orleans, and more specifically, the Gentilly area, which abuts Lake Ponchartrain. The area is known for having suffered a significant amount of damage from the impact of Hurricane Katrina. Many former residents of the area who left in the wake of the storm have never returned.
But well before Katrina, well before his music career started, Payton's life in Gentilly was ordered by a trinity of activities: work, church (Beacon Light International Baptist Center), and home. It wasn't until age eleven, when he sang Luther Vandross's "A House is Not a Home" at an elementary school talent show, that the general public discovered his vocal talent. It was an admittedly daring selection for a preteen to select, but it earned him first place.
From there, Payton limited his singing to weddings, funerals, parties, and the church choir, where he would occasionally solo, but only "under duress." He said: "I had confidence that I could sing solo, but I am humble. Humility kept me from standing out."
Nevertheless, Payton tried his hand appearing on New Orleans gospel programs and took a huge leap when he auditioned for Season 3 of BET's Sunday Best. Although he made it to the top 20, he did not win (Le'Andria Johnson emerged the champ that year).  Still, the show provided him with an appreciative national audience and a sense of how the gospel music business works.
Returning to New Orleans after his national television exposure, Payton didn't experience any sudden rise in bookings.  He even felt as if some shade was being thrown his way. He did secure one particularly interested party, however: Fred T. Williams of Chicago. The entertainment entrepreneur heard something in the young man's voice and signed him to his fledgling 4Parks Entertainment label. With a commitment to "make music for life change," 4Parks seeks to produce records that break through genre barriers. Payton's cross-cultural style was what the label sought.
Payton insists that the musical gumbo of the Crescent City has not influenced his own artistic development. He's correct. What you hear in his music is not the spicy mix of blues and jazz from Rampart Street but smooth soulful crooning that evokes his influences Luther Vandross, John Legend, Smokie Norful, Marvin Winans, and Anita Baker.
Immediately upon signing the singer, 4Parks hustled him into the studio to record his first single, "With You." The song made noise in Atlanta and Philadelphia as well as in South Africa and ten European countries.  Williams hopes it will soon light up some radio station telephones in Chicago.  Meanwhile, the new single, "Forever Yours," follows in the footsteps of "With You" by offering a crooning message of gratitude for God's goodness.
4Parks will drop Payton's EP in mid-March 2016 and a full album sometime later.
"Forever Yours" might as well be autobiographical: Vernell Payton Jr. acknowledges his steps thus far have been ordered by a higher power. "My entire life has been a life of fate," he said. "Not college degrees, a rich inheritance or trust fund, or special connections got me to where I am today," he said. "I'm a product of what it means to trust Him.  He has led me here."
For more information, visit http://vernellpaytonjr.com/.
Written by : Bob Marovich
Bob Marovich is a gospel music historian, author, and radio host. Founder of Journal of Gospel Music blog (formally The Black Gospel Blog) and producer of the Gospel Memories Radio Show.