By Robert M. Marovich
The Journal of Gospel Music is saddened to learn of the transition of Mississippi-born gospel singer Ms. C. Ashley Brown-Lawrence. She passed away suddenly on July 5, 2023.  She was the wife of Regi C. Lawrence and daughter of Bishop John Eric Brown and Lady Carmen Brown.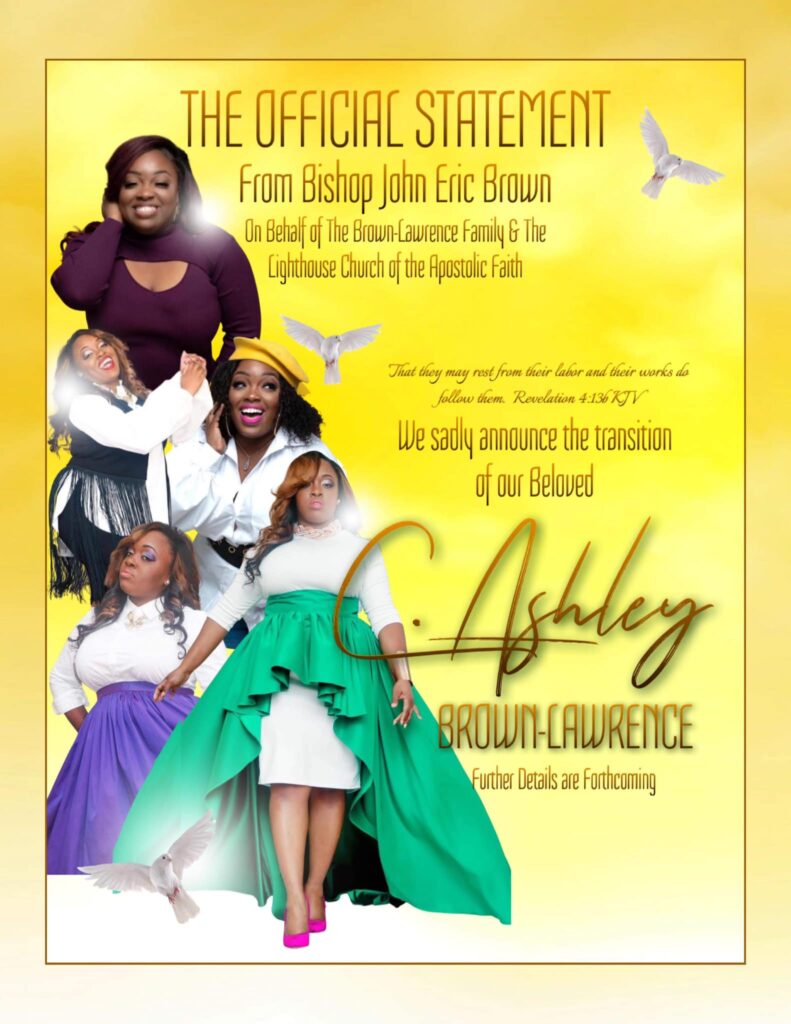 She and I met at the Rhythm of Gospel Awards some years ago. Her song, "I've Got the Victory," was named Contemporary Song Of The Year. I was eager to meet her in person and, it turned out, she was just as eager to meet me.
Here are some links to past JGM reviews that feature C. Ashley as vocalist:
"Heal Our Land" – Oscar Williams & the Band of Life
"God Is Doing It" – Ernest Billups & Tribe of Levi
"The Race" – Benjamin Cone III & WORSHIP
She was a delightful and genuine person, a wonderful singer, and the gospel music community will miss her something awful.
Written by : Bob Marovich
Bob Marovich is a gospel music historian, author, and radio host. Founder of Journal of Gospel Music blog (formally The Black Gospel Blog) and producer of the Gospel Memories Radio Show.