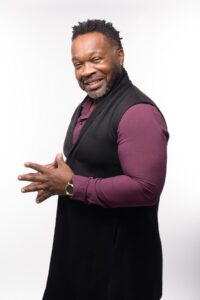 From a press release:
The SRT ENTERTAINMENT family regrets to announce the passing of Dr. Norris Andrus Lipsey, professionally known as Stellar Award Nominee gospel artist DK. DRU.
Every once in a while, music creators converge in a studio and what is crafted is pure magic. Pure magic is the only way to describe the vocal collaboration featuring late great Stellar and Grammy nominated Bishop Rance Allen, Quartet legend Paul Porter of The Christianaires, veteran producer, songwriter, artist, Chris Byrd & True Victory and DK. DRU on his debut single, "Man From Galilee," earning him his first appearance on the Top 30 Billboard Gospel National Airplay chart as well as his first Stellar Award Nomination in the Traditional Duo / Chorus Group Of The Year category.
The viewing was held on Wednesday, Feb. 2, 2022, at the New Horizon Church, 511 Courtland St., Maxton, NC 28364
The funeral arrangements are as follows:
Saturday, February 5, 2022
New Zion MB Church
140 Pinecrest St.
Plantersville, MS 38862
1pm
Please send love gifts to:
P.O. Box 744
Parkton NC, 28371
Please $Cash App any donations to $NorrisLipseyblessme
About DK. DRU
DK. DRU is the stage name for contemporary Gospel artist Dr. Norris Andrus Lipsey. Born in Camden, MS and raised in and around Tupelo MS, it was as a member of New Zion MB Church at a young age where he began to discover his singing and song writing abilities. Norris joined the military and while stationed in Germany truly began to develop his love for music learning to play the drums and bass guitar. He also formed different singing groups and performed on many of the talent shows that was featured to the troops in Germany. After the military was completed, Norris discovered that his children too had a talent for singing and music forming the group Norris Lipsey and the Faith Garden Singers. The group was together for over 13 years performing at churches, fairs, festivals, Gospel showcases, and conferences all over the East Coast, even performing at BET Soundstage and Atlanta Live.
His pursuit of higher education, Norris obtained his Bachelors, Masters, and Doctorate Degrees. Throughout the years, Norris had labored in many areas such as merchandising, import/exports, insurance, sales, real-estate investing, multi-level marketing, music, preaching, substance abuse counselling, and mental health. Norris sought the Lord through prayer and fasting for direction. After years of "waiting on GOD," GOD impressed upon Norris' spirit to go back to the music.
Written by : Bob Marovich
Bob Marovich is a gospel music historian, author, and radio host. Founder of Journal of Gospel Music blog (formally The Black Gospel Blog) and producer of the Gospel Memories Radio Show.