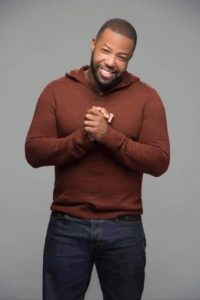 From a Press Release:
James Lott, beloved Minister of Music for Sweet Holy Spirit Church and CEO of Utopia Music Group LLC, made his transition Saturday, June 5, 2021.
To say the Gospel Music Industry is shocked and saddened would be an understatement. God called his dedicated servant home after a lengthy illness. The void left by his physical presence will be deeply felt and hard to fill. Please keep James' family, Bishop Larry D. Trotter, Sweet Holy Spirit Church, and Utopia Music Group in your prayers.
Their current recording project "Alright" will continue forward and a new CEO will be announced in the coming days.
Services for James will be as follows:
Saturday, June 12, 2021 @ 2PM
Sweet Holy Spirit Church
8621 South Chicago Ave
Chicago, IL 60617
Music by Sweet Holy Spirit Reunion Choir
Vashawn Mitchell
Lavarnga Hubbard
Tim White
Keisha & Kim Paris McFarland and others
Capacity limited to 700 due to Covid-19 safety restrictions
Written by : Bob Marovich
Bob Marovich is a gospel music historian, author, and radio host. Founder of Journal of Gospel Music blog (formally The Black Gospel Blog) and producer of the Gospel Memories Radio Show.