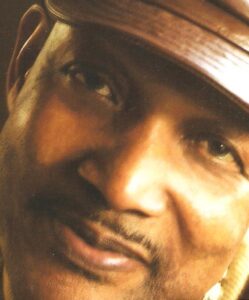 By Robert M. Marovich
JGM learned the sad news from radio announcer Elder Lee (The Sheriff) Williams that gospel quartet singer Roy Tyler has passed away.
Tyler was a member of the Gospel Hummingbirds, a Bay Area group that put out some very fine albums and singles, including "A Better Home" (Bar-Tone) and "Trouble Don't Last" (Strickland & Son). Their album Steppin' Out earned a GRAMMY nomination in 1993, and that same year it took home Best Gospel Album from the French Jazz Academy.
Later, Tyler formed Roy Tyler & New Direction, releasing 2004's Three Way Calling, among the first CDs JGM reviewed, when it was still known as The Black Gospel Blog.
From time to time, Tyler would call me with news of his latest activities and collaborations, including his work with Raphael Saddiq, and this video of him and New Direction singing "A New Home" at the October 2009 Mill Valley (California) Film Festival:
Roy was a friendly man and kept on going, finding new ways to spread the gospel. May he rest in glory.
For more information about the Gospel Hummingbirds, visit their website.