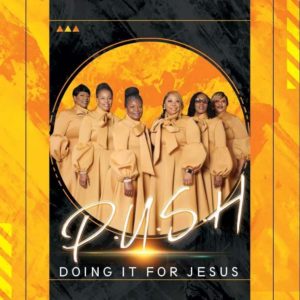 "Doing It For Jesus"
P.U.S.H.
Independent (release date: May 28, 2021)
By Robert M. Marovich
The female quartet P.U.S.H. from Alexander City, Alabama, returns with a pleasant mid-tempo song that essentially serves as the ladies' collective mission statement.
Once you move past the nearly thirty-second intro, you get that straightforward hard-driving singing that combines traditional quartet chutzpah with contemporary elements. The harmonized "not gonna change my mind" chorus and vamp make for an effective hook and provide plenty of space for the lead singer to let loose.
Written by group member Stephanie Kendrick, the song is the title track of P.U.S.H.'s forthcoming album.
Written by : Bob Marovich
Bob Marovich is a gospel music historian, author, and radio host. Founder of Journal of Gospel Music blog (formally The Black Gospel Blog) and producer of the Gospel Memories Radio Show.