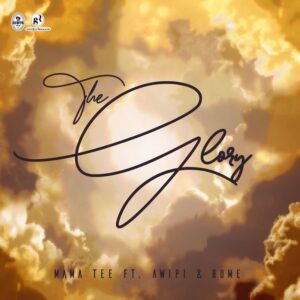 "The Glory"
Mama Tee feat. Awipi & Rume
Independent (release date: October 9, 2021)
By Robert M. Marovich
"The Glory" is the product of an international collaboration between Canada-based songwriter Tolu Adeosun (Mama Tee), Nigerian-based music director and producer Awipi Emmanuel, and singers Rume and Jojo Vocals.
Modern gospel singers in or from Africa tend to focus on songs of vertical praise more often than their U.S. counterparts, and this song is no exception. At the same time, Mama Tee penned "The Glory" out of a personal challenge. To a haunting melody, the lovely-voiced Rume as lead and Jojo Vocals as backup vocalist celebrate a resolution of the challenge as cause for further praise: "You will get the glory out of my story."
This is Mama Tee's second collaboration with Awipi. Gorgeous and uplifting, though I wish the team's individual photos were added to the image.
Written by : Bob Marovich
Bob Marovich is a gospel music historian, author, and radio host. Founder of Journal of Gospel Music blog (formally The Black Gospel Blog) and producer of the Gospel Memories Radio Show.