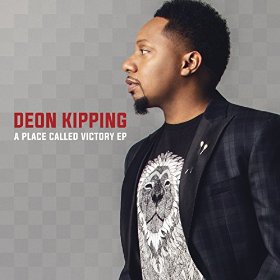 "By Myself"
Deon Kipping
From the RCA Inspiration EP A Place Called Victory (2015)
www.rcainspiration.com
The latest single from Deon Kipping's A Place Called Victory EP is among his best tracks to date.
"By Myself" has a hypnotic and ever-expanding arrangement, layered bit by bit with background vocals and more musicians until it apexes, then cools down.  All of this underpins a simple message: without God's help, nothing we do individually will work.
God must be in these details, because the recording works.  It could well be one of JGM's Best Singles of the Year.  Guaranteed to get arms waving and eyes lifted heavenward in gratitude.