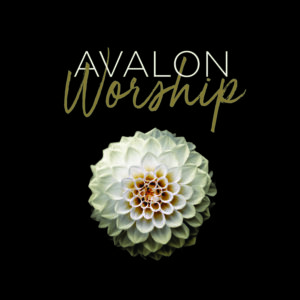 Avalon Worship
Avalon Worship
Red Street Records (release date: May 20, 2022)
www.redstreetrecords.com
By Robert M. Marovich
The artist formerly known as Avalon that recorded for Sparrow Records starting in 1995 has rebranded itself as Avalon Worship and just released its first album under the new moniker for Red Street Records.
The name change positions them among the worship collectives that have been making noise in gospel music as of late.
Produced by Don Koch, the eleven-track self-titled package combines currently-popular worship favorites with original compositions, all radio-sized and radio-ready, and done in the thunderous and dramatic CCM pop ballad style. Of the Avalon Worship foursome, Janna Long and Jody McBrayer are the two originals, with Greg Long and Dani Rocca-Herbert joining the troupe later.
Avalon Worship features several covers of Elevation Worship favorites. "Graves Into Gardens" is a power ballad on how God changes trials into triumph. The resurrection ode "Rattle" comes from the same 2020 Elevation Worship album as "Graves," as does the timeless "The Blessing." The team also renders a fine cover of the Cody Carnes favorite, "Christ Be Magnified" and Mosaic MSC's "Tremble." Avalon Worship renders the covers with faithfulness to the originals.
Of the album's newly-composed songs, the ballad "You Deserve It All" is theatrical P&W, as is "So It Will Ever Be," which declares that when everything seems out of synch, God is the one constant on which to depend. "What We're Here For" is a gathering song that asks believers to "leave it all at the altar and lift the name of Jesus." "Here," a candidate for a single release and the finest of the new songs, is an honest confession of brokenness from those who seek Jesus to help put them back together again.
Whether solo or in harmony, the voices are polished, professional, and pretty. The musicians offer the singers muscular support with rock and country-flavored arrangements. And though the album has some stimulating pop-infused praise pieces like "Satisfy," the slower songs are Avalon Worship's sweet spot.
Four of Five Stars
Picks: "Graves Into Gardens," "The Blessing," "Here"
Written by : Bob Marovich
Bob Marovich is a gospel music historian, author, and radio host. Founder of Journal of Gospel Music blog (formally The Black Gospel Blog) and producer of the Gospel Memories Radio Show.