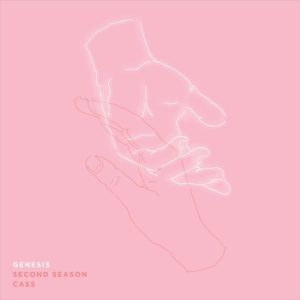 CASS
Genesis – Second Season
http://officialcass.com
By Bob Marovich
Genesis – Second Season is the debut full-length solo album for New Zealand-based Christian singer/producer CASS, aka Cassandra Kanda. It follows on the heels of the Season 1 EP she produced to test the waters of recorded music ministry while completing a three-year church internship.
To support her unpretentious lyrics of praise and love for God, CASS leaps more confidently into the pool of hook-laden, beat-built pop music than most gospel artists dare. Viscous keyboards burble in space. Electronic riffs transition into Cinemascope-sized blossoms. Beats, hooks, riffs, and rhythmic lyric lines come straight outta today's Billboard Top 100.
CASS also evokes the work of mainstream artists such as Rihanna with her musky, wizened vocals. And on "Stranger Things," which declares that though strange things happen, "you [God] stay the same," CASS raps with the street swag and confident femininity of the Memphis Christian hip hop artist Murk.
Lyrics on Genesis shift from metaphoric pronouncements to straightforward admissions of holy love. "Illuminate (Na Na Na Na)" reminds the listener that he who made light is the light, and on "Sticks and Stones," CASS tweaks the playground rhyme to declare "but only you can make these dry bones come alive." Other times, she just expresses awe to be chosen by God to serve him and for his being there for her at all times. Then there are songs like "Can't Get Enough" and "Long Time" that identify the object of CASS's love affection only implicitly.
Most of the ten radio-sized songs are atmospheric, though CASS does break out mid-tempo on the album's infectious "Worth Fighting For," its blissful piano riff recalling the motive that fuels Neon Indian's "Polish Girl."
I was hoping CASS was going to go all C+C Music Factory on at least one of the tracks, pushing EDM to its natural explosion of frenetic sound, but she keeps it reeled in for the most part. It would also have been great to hear CASS duet with an artist on one of the tracks, just to break things up a bit. Nevertheless, for those who think Christian music is boring, CASS is happy to show them otherwise.
Four of Five Stars
Pick: "Worth Fighting For"
Written by : Bob Marovich
Bob Marovich is a gospel music historian, author, and radio host. Founder of Journal of Gospel Music blog (formally The Black Gospel Blog) and producer of the Gospel Memories Radio Show.