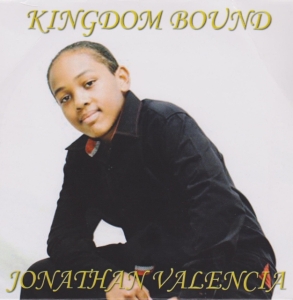 "Flow"
Jonathan Valencia
From the CD Kingdom Bound
www.jonathanvalenciamusic.com
This teenaged Rhythm of Gospel Award winning and Stellar nominated artist is better known for his Christian rap, "Kingdom Bound," but he also sings.
On "Flow," a simple, atmospheric song with techno overtones, Jonathan calls on the Holy Spirit to pour into him so much that the blessings overflow.
The innocent vulnerability in Jonathan's voice suggests that behind the rap bravado is the fragility of childhood that we all carry around but are afraid to show the world.
Written by : Bob Marovich
Bob Marovich is a gospel music historian, author, and radio host. Founder of Journal of Gospel Music blog (formally The Black Gospel Blog) and producer of the Gospel Memories Radio Show.