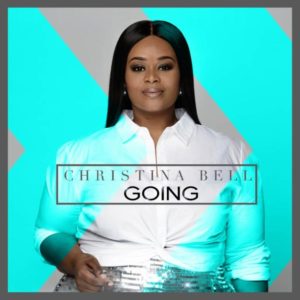 "Going"
Christina Bell
Malaco Music Group (2018)
www.malaco.com
By Bob Marovich
When I first heard the Shreveport, Louisiana, female gospel group Zie'l singing a Ward Singers classic a cappella at the 2005 Gospel Music Workshop of America, I knew then it would be a group to watch.
Though Zie'l tended to favor the smooth-and-sassy style of Virtue on their Genesis and Pronounced ZY-EL albums, their finest moments came when they worked within gospel's firm foundations, such as on "Purify Me," "Surely God is Able," and "Is My Living in Vain." Nevertheless, they always sounded better live.
One of the principal group members, contralto Christina Bell, launched her solo career a few years ago and signed with Malaco Music Group in June 2018. "Going" is the current single, and teaser, for her forthcoming album.
Bell's aggressive vocals and impassioned evangelizing on "Going" evoke the extroverted sound of Tasha Cobbs Leonard and Jekalyn Carr. She goes right for the juggler on this song of praise, building intensity with her musicians and BGVs until the end, where she lets loose with out-loud gratitude. It's bold musicality and live feel should open the door for radio spins.