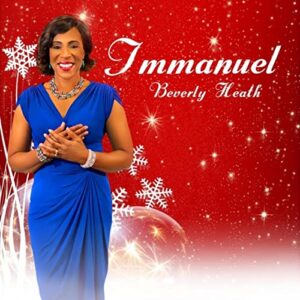 "Immanuel"
Beverly Heath
Independent (release date: October 15, 2021)
www.beverlyheath.com
By Robert M. Marovich
Atlanta-based gospel singer Beverly Heath's contribution to the Christmas season is "Immanuel," a heartwarmingly-rendered carol about the newborn Christ child.
Surrounded by background vocalists, Heath weaves her lyrics around the very definition of Immanuel, God with us, to express her joy over the coming of "the one true gift of love." Keyth Lee's orchestration, which includes a dramatic key change and sweeping crescendo entrance to the final stanza, sells the song.
Written by : Bob Marovich
Bob Marovich is a gospel music historian, author, and radio host. Founder of Journal of Gospel Music blog (formally The Black Gospel Blog) and producer of the Gospel Memories Radio Show.