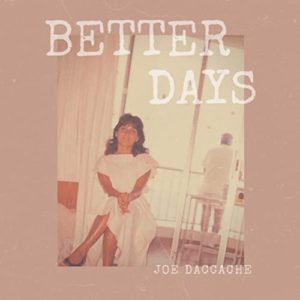 "Better Days"
Joe Daccache
Independent (release date: April 3, 2020)
By Bob Marovich
"Better Days" is a pop-styled song with an inspirational message from Joe Daccache.
A thumping beat with swatches of warbling organ, plunky piano, hand claps, and flourishes of brass give the impression of being in the church as well as in the park, as if Cee Lo Green and Kirk Franklin were jamming together.
Inspired by his mother's battle with cancer (she's currently cancer-free), Daccache wrote "Better Days" with Autumn Marie Buysse and Tony Chetta. The song offers gratitude to God for blessings received, and brings a smile to the face and hope to anyone experiencing challenges, which at this point in time, means pretty much everyone.
Born in Lebanon, raised in North Carolina, and living now in Nashville, Joe Daccache plans to release an EP on June 26 that will highlight faith and positivity during hard times. Naturally, "Better Days" will be part of it.
Written by : Bob Marovich
Bob Marovich is a gospel music historian, author, and radio host. Founder of Journal of Gospel Music blog (formally The Black Gospel Blog) and producer of the Gospel Memories Radio Show.