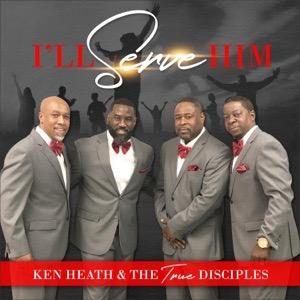 "I'll Serve Him"
Ken Heath & the True Disciples
Keep Hope Music (release date: March 20, 2020)
By Bob Marovich
The latest single by the Richmond, Virginia-based quartet Ken Heath & the True Disciples rolls along on a simple message about discipleship and the blood of Jesus that has kept him and his family safe.
Like 2019's "Moving Forward," the group's new song has that quintessential quartet strut rhythm and a classic call-and-response vamp. "I'll Serve Him" is a sure-enough hand clapper that the group no doubt extends on live programs for maximum spiritual impact.
Written by : Bob Marovich
Bob Marovich is a gospel music historian, author, and radio host. Founder of Journal of Gospel Music blog (formally The Black Gospel Blog) and producer of the Gospel Memories Radio Show.