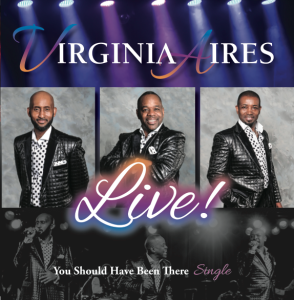 "You Should Have Been There"
Virginia Aires
www.VirginiaAires.com
The Virginia Aires's new single is a mid-tempo rouser with a backbeat that exudes the sheer joy of personal salvation.
The before and after effects of being saved, sanctified, and filled with the Holy Ghost is a familiar narrative in gospel music. It nearly always receives the spirited vocal and musical treatment that the Virginia Aires employ, and for good reason.  When "your feet get light," it's no time for contemplation or drama.
About midway through the vamp, the quartet shifts from the personal to the communal, asking how many in the audience have also experienced the saving power of the Holy Ghost. It even has a false ending, which is heard in churches but rarely on radio nowadays. "You Should Have Been There" is arguably the Chesapeake, Virginia quartet's best single to date.
Written by : Bob Marovich
Bob Marovich is a gospel music historian, author, and radio host. Founder of Journal of Gospel Music blog (formally The Black Gospel Blog) and producer of the Gospel Memories Radio Show.