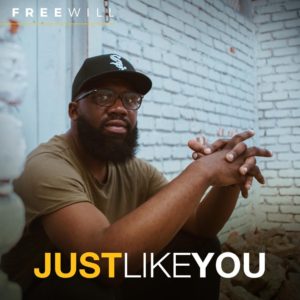 "Just Like You"
Freewill
Available October 20, 2017
http://hyperurl.co/f07w9w
By Bob Marovich
Will Robinson, aka Freewill, teams up with producer Jor'Dan Armstrong on "Just Like You," an inspirational song about the importance of moving beyond the cultural divide, "past the drama and the issues," to the realization that we are, deep down, all the same.
A schoolteacher from Atlanta, Georgia (and a Chicago White Sox fan, apparently), Freewill explains the song's concept: "I believe we have a lot more in common than we think, but our differences sometimes stop the opportunity for us to have an open dialogue." He gets this message across with a pleasant, earnest singing style backed by an optimistic beat and a hooky chorus.
Freewill, whose lead single "Real" impacted radio, is someone to watch. Plenty of promise here.
Written by : Bob Marovich
Bob Marovich is a gospel music historian, author, and radio host. Founder of Journal of Gospel Music blog (formally The Black Gospel Blog) and producer of the Gospel Memories Radio Show.