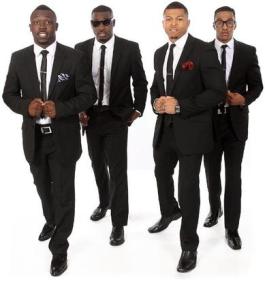 "All We Need Is Love"
Totally 4 Him feat. Doug Williams & Stan Jones
T4HBless@gmail.com
Totally 4 Him, a young male quartet from the Full Gospel Church of God in Lumber City, Georgia, calls its style "quartemporary:" quartet music with a contemporary twist.
The group's national debut single, "All We Need Is Love," illustrates the singers' commitment to genre-bending by combining quartet harmonies with an island beat and smooth pop production. The Caribbean flavor gives the song's inspirational we've-got-to-love-everybody theme a Bob Marley feel.
The single also benefits from able assists by gospel quartet veterans Doug Williams and Stan Jones, who drop effortlessly into the groove.
Written by : Bob Marovich
Bob Marovich is a gospel music historian, author, and radio host. Founder of Journal of Gospel Music blog (formally The Black Gospel Blog) and producer of the Gospel Memories Radio Show.