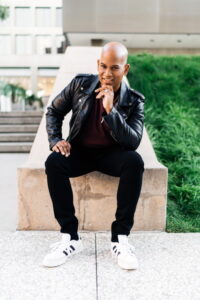 "Nothing Else Matters (Instead of Complaining, Praise Him)"
Brent Jones
JDI Records
By Robert M. Marovich
Brent Jones' latest single, "Nothing Else Matters," is a four-minute festival of praise set to a bouncy mid-tempo arrangement featuring Jones and the full-throated choir in call-and-response.
"I don't care who's looking at me," Jones declares, preparing to get his praise on as the choir handclaps.
"Nothing Else Matters" follows "Open Your Mouth and Say Something," a Billboard chart-topper for more than 54 weeks, earning Dove and Stellar Award nominations. While the new single is less complex than "Mouth," the big choir sound and beefy vocals from Jones are similar and it's definitely JDI-style gospel. Brent Jones' full album is currently scheduled for a fall 2022 release.