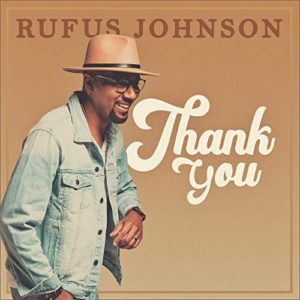 "Thank You"
Rufus Johnson
Middle Boy Media (release date: July 19, 2020)
By Robert M. Marovich
Rufus Johnson, a native of Richmond, Virginia, expresses his gratitude to God on "Thank You" with a pocketful of shoulder-shaking beats and an R&B melody that is as fresh as right now.
Johnson's gratefulness for making it through the rough patches serves as the backdrop of this compelling, memorable, and expertly-produced song. Simple and effective in delivering its message.
A Stellar-nominated singer-songwriter and music educator, Rufus Johnson was once a member of the male gospel group G.I. He co-wrote and sang on two of the group's top 20 Billboard singles, "Pray and Don't Worry" and "I'm Ready," and on its 2017 album, Winning.
Written by : Bob Marovich
Bob Marovich is a gospel music historian, author, and radio host. Founder of Journal of Gospel Music blog (formally The Black Gospel Blog) and producer of the Gospel Memories Radio Show.