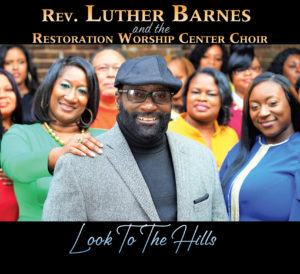 "You Kept Me"
Rev. Luther Barnes & the Restoration Worship Center Choir
Shanachie Entertainment / SRT Entertainment
www.shanachie.com
By Robert M. Marovich
Like the title track of the Reverend Luther Barnes and the Restoration Worship Center Choir's five-star album, Look to the Hills, the new single "You Kept Me" has traditional gospel roots but sufficient musical heft to garner the ear of today's listeners.
Barnes' pleading lead (you can always count on a solid vocal from the veteran quartetter) is a gush of gratitude to a God who never gave up on him. On the album-length version, the assembly builds the song's intensity to fever pitch as Barnes lists the things he's grateful for and the choir sings its assent.
While not quite as moving as "Look to the Hills," "You Kept Me" nevertheless sells its message with earnestness and majesty.