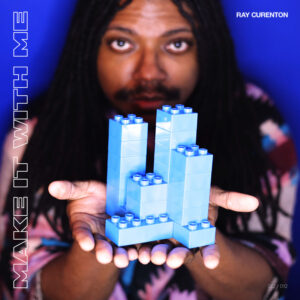 "Make It With Me"
Ray Curenton
Independent (release date: April 22, 2022)
www.raycurenton.com
By Robert M. Marovich
"Make It With Me" is a lovely, introspective, and lyrically intricate song with the soul of a John Legend ballad.
Written with Tim Dillinger and co-producer Brandon Adams, "Make It With Me" finds Ray Curenton employing the Passion of Christ—from crucifixion to resurrection—as a metaphor for his own challenges as well as an entreaty for the world to emerge from social and spiritual darkness into light.
An angelic choir supports high tenor Curenton nowhere better than during the vamp, when he growls and worries notes like a street-corner evangelist pleading for the people to "take my hand and we'll make it to the promised land."
It's Curenton's first release of new material in seven years. He is currently in the studio finishing his third solo project, The Last Shall Be the First.
Written by : Bob Marovich
Bob Marovich is a gospel music historian, author, and radio host. Founder of Journal of Gospel Music blog (formally The Black Gospel Blog) and producer of the Gospel Memories Radio Show.