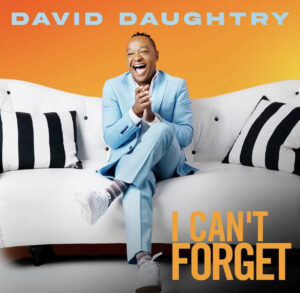 "I Can't Forget"
David Daughtry
Independent (single release date: February 18, 2022)
www.daviddaughtrymusic.com
By Robert M. Marovich
Vocalist David Daughtry lets his COGIC roots show on "I Can't Forget," an up-tempo, handclapping gush of gratitude to God that incorporates the congregational favorite, "Oh What He's Done For Me" and snippets of lyrics from "Jesus I Can't Forget."
The single blends traditional gospel singing with contemporary musicianship, and it packs plenty of Pentecostal power.
Originally from Milwaukee, Wisconsin, David Daughtry is director of praise and worship for the West Angeles Church of God in Christ in Los Angeles, California, under the pastorate of Bishop Charles E. Blake. The song is from Daughtry's new album, The Songbook of David, Vol. 1, released May 13, 2022.
Written by : Bob Marovich
Bob Marovich is a gospel music historian, author, and radio host. Founder of Journal of Gospel Music blog (formally The Black Gospel Blog) and producer of the Gospel Memories Radio Show.