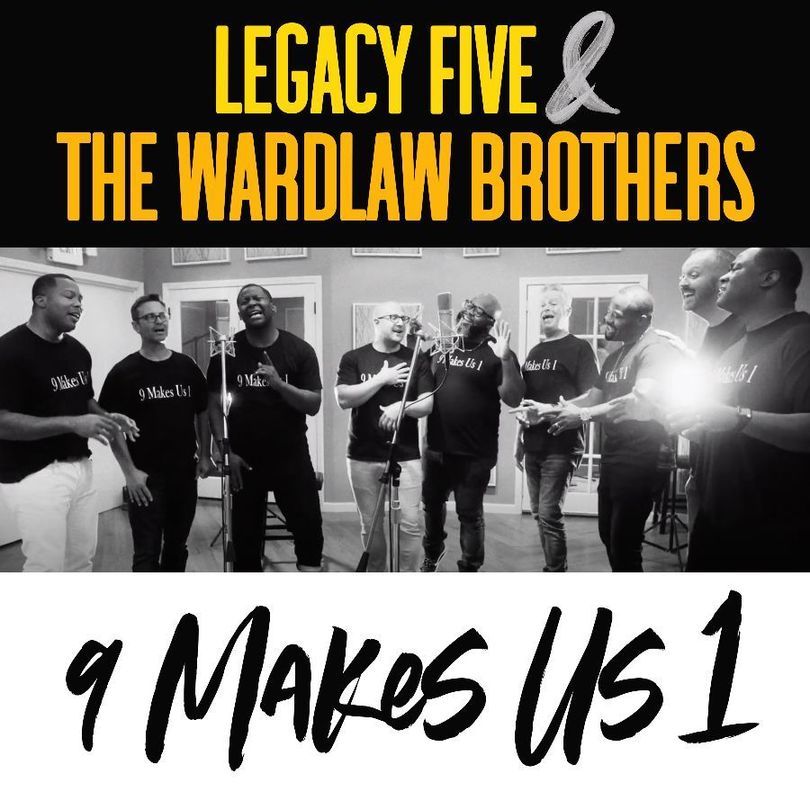 "9 Makes Us 1"
Legacy Five & the Wardlaw Brothers
Daywind Records (release date: October 16, 2020)
By Robert M. Marovich
Sung by a combination of two quartets, one representing southern gospel and the other gospel music, the smooth ballad "9 Makes Us 1" underscores the significance and necessity of racial amity. The nine singers meet in the musical middle, blending the best of their respective styles into one meaty mélange that evokes a 1990s pop ballad.
Despite music marketing categories based on race, white and black quartets have historically emulated one another. Groups like the Jordanaires and Blackwood Brothers often sang from the African American hymnbook, while quartets like the Fairfield Four listened to southern gospel groups singing over radio stations like WSM. If you can sing, you can sing.
Nevertheless, "9 Makes Us 1" offers an ideal message for a time when the nation needs reconciliation and healing. Watch the video below:
Legacy Five consists of singers Matt Fouch (bass), Bryan Walker (baritone), Scott Fowler (lead), and Lee Black (tenor). Tony, Luther, Carl, Jamie, and Rodney Wardlaw are the biological brothers that comprise the Wardlaw Brothers.