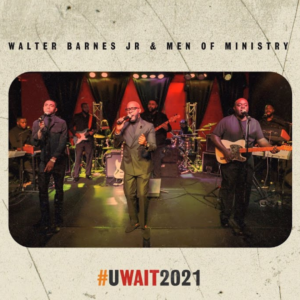 "UWait2021"
Walter Barnes Jr. & Men of Ministry
From the Barnyard Records CD Nothing Shall Separate (release date: May 28, 2021)
www.BarnYardRecordsllc.com/
By Robert M. Marovich
What immediately struck me about "UWait2021" was not its bouncy tempo, its spirited vamp, or its earnest message of encouragement—all important—but the fact that Walter Barnes Jr. & Men of Ministry has that rarest of rarities: a bass singer. Said bass singer adds a nice touch, too. Bring bass singers back to quartet!
The song was originally released as "U Wait" on the quartet's self-titled 2008 album. Naturally, since things do not seem to have gotten better in thirteen years, it was perfect timing to resubmit this message about trusting in God while running the long race. Just wait for your change to come. As they sing: "There ain't no limit to what God can do."
Formerly known as All God's Children, Cleveland, Ohio, quartet Walter Barnes Jr. & Men of Ministry was formed in 1989.
Written by : Bob Marovich
Bob Marovich is a gospel music historian, author, and radio host. Founder of Journal of Gospel Music blog (formally The Black Gospel Blog) and producer of the Gospel Memories Radio Show.