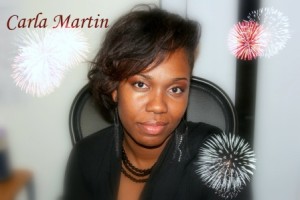 "Surrender"
Carla Martin
5:11 Music Group (2011)
http://www.amartinproduction.com/
With a rocking beat that speeds along like a brakeless freight train, "Surrender" riffs on the irony that in the midst of trials, it is in surrendering that life begins. Don't give up, she sings, give in.
First place winner at the 2002 McDonald's Gospelfest, Evangelist Carla Martin now lives in Orlando, Florida and is married with seven (!) children. Her voice is reminiscent of Cher's no-nonsense alto, which is appropriate to the content and message of the single.
Written by : Bob Marovich
Bob Marovich is a gospel music historian, author, and radio host. Founder of Journal of Gospel Music blog (formally The Black Gospel Blog) and producer of the Gospel Memories Radio Show.